Saints and Holy People
Find out about their lives and how they changed the world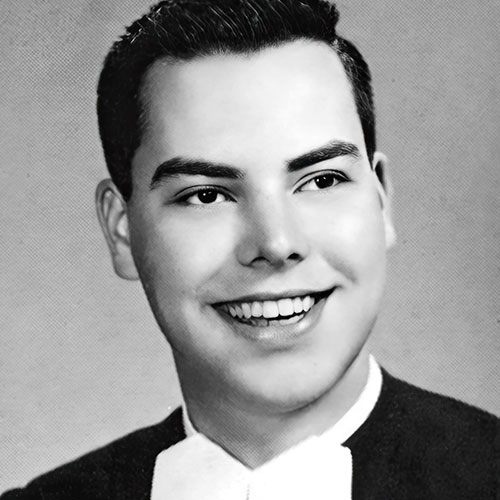 Blessed Brother James Miller (1944-1982)
Feast day: February 13
---
Brother James Miller was born in Stevens Point, Wisconsin. At about age 15, he entered the juniorate (high school level) of the Brothers of the Christian Schools (also called the Christian Brothers or the Lasallian Brothers) in Missouri, and formally entered the community as a postulant in 1962. His first assignment was as a teacher at Cretin-Durham Hall High School in St. Paul, Minnesota, where he taught Spanish, English, and religion. The students there gave him the name "Brother Fix-it," because he was often called upon to do repair and maintenance jobs at the school. Often seen with a wrench in his hand, he was also known for helping students who had forgotten their locker combinations. He earned a master's degree in Spanish from Saint Mary's University in Winona, Minnesota.
When he was sent to Nicaragua, he helped build and direct industrial art and vocational complex. His work in education involved him with the sitting government, and the revolutionaries (Sandinistas) thus placing him on a list of "people to be dealt with." His concerned superiors called him back to the United States, and he never was able to return to Nicaragua. Anxious to return to Latin America, he was assigned to Guatemala in January of 1981.
In Guatemala, he taught in a Christian Brothers school in Huehuetenango and also worked with the native Guatemalans, providing jobs and leadership skills. On the afternoon of February 13, 1982, Brother James went out to repair a wall separating the school from the public walkway. Three masked men shot and killed him. His assassins were never found. It is thought that this murder was in retaliation for the Brothers' support of students who had been illegally forced into the military. (Students were legally exempt from military service.) The Brothers would go to the military base and negotiate for the release of their students. The murderers were never found and the case was closed.
Brother James Miller was declared "Blessed" on December 7, 2019, in Huehuetenango, Guatemala.
(Image in public domain-100)