Saints and Holy People
Find out about their lives and how they changed the world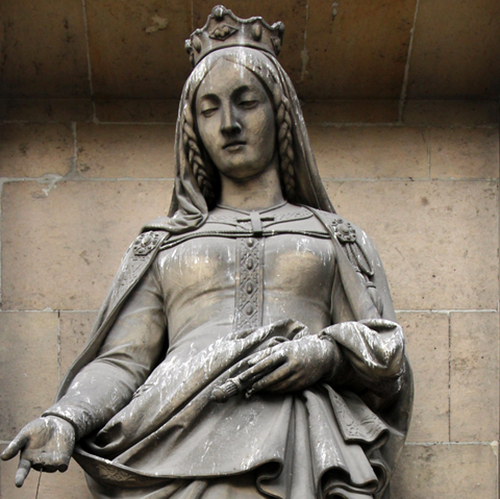 Saint Adelaide (931–999)
Patron saint of brides, parenthood, and victims of abuse
Feast day: December 16
---
Saint Adelaide married King Otto of Germany after her first husband passed away. After Otto's death, Adelaide had a rocky relationship with her son, Otto II, most likely due to the hateful nature of his wife, Theophano. When Otto II became ill, he met with his mother to implore her forgiveness for his actions. Adelaide not only forgave her son, but she was also able to forget his past wrongdoings toward her.
When Otto II died, Theophano became regent for her son and used her new power to banish Adelaide from the royal court. After Theophano died, Adelaide returned to court to act as regent for her grandson. She used her influential position to set a good example for him by helping the poor, evangelizing, and restoring monasteries and churches.
When her grandson, Otto III, became old enough to rule, Adelaide retired to a convent. Although she never took vows to become a nun, she spent the rest of her days in devout prayer. Saint Adelaide was canonized in 1097. 
(Image ©Zvonimir Atletic/shutterstock.com)