Saints and Holy People
Find out about their lives and how they changed the world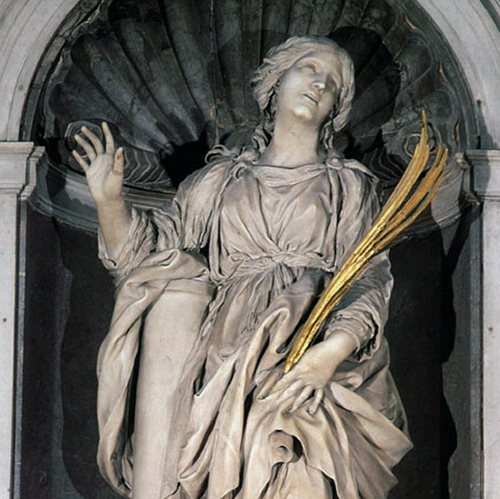 Saint Bibiana (d. c. 361)
Patron saint of victims of torture and of people with mental illness, headaches, and epilepsy
Feast day: December 2
---
Saint Bibiana was a virgin and martyr. Very little is known about her life, except what we know from a later tradition. Her parents, Saints Flavian and Dafrosa, were martyred during the persecution of Julian the Apostate. Bibiana and her sister were impoverished and left to suffer. However, they continued to fast and pray in their home.
After officials saw that poverty and starvation had no effect on the girls, they called for them. Bibiana's sister was killed during the meeting, but Bibiana was turned over to a woman who tried to force her into prostitution. Bibiana, staying true to her faith and virginity, did not succumb. Infuriated that Bibiana did not renounce her faith, officials had her tied to a pillar and beaten until she perished.
Bibiana bore her torture with the joy of staying true to her faith. Saint Bibiana is the patron saint against epilepsy, mental illness, headaches, and of torture victims.
(Image CC BY-SA 3.0, via Wikimedia Commons)