Saints and Holy People
Find out about their lives and how they changed the world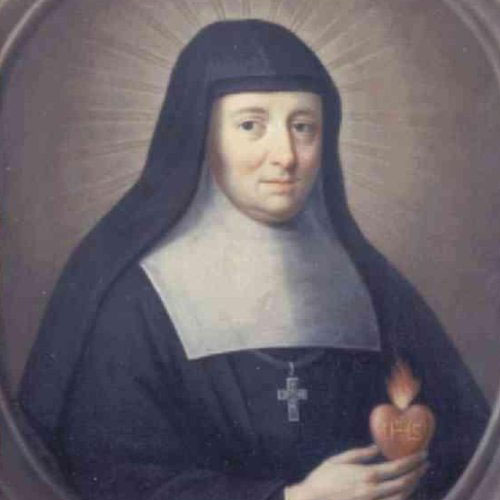 Saint Jane Frances de Chantal (1572–1641)
Patron saint of forgotten people, widows, and against in-law problems
Feast day: August 12
---
Saint Jane Frances de Chantal was born into a noble family and married the Baron de Chantal when she was 20. They enjoyed a fruitful marriage and had several children. Tragically, the baron was killed in a hunting accident when Jane was only 28. Heartbroken, she took a personal vow of chastity and moved her family in with her cruel father-in-law.
During this hard time in Jane's life, she met Saint Francis de Sales, who became her spiritual advisor and close friend. Francis and Jane established the Order of the Visitation of Holy Mary, which was created specifically for widows and other women who wanted to live in a religious community but, due to their status as widows (who were often not accepted into religious life) or because of health conditions, could not live the stricter life of other religious communities.
Saint Francis and Saint Jane Frances emphasized the essential of religious life: God's love overflowing into love of neighbor in community. The Order of the Visitation still exists today. Some communities have taken on the mission of educating girls, while others observe an enclosed contemplative life.
Saint Jane Frances de Chantal was canonized in 1767.
(Image in public domain-70)