Saints and Holy People
Find out about their lives and how they changed the world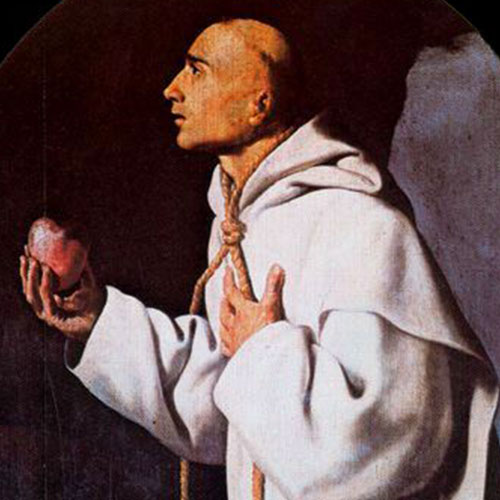 Saint John Houghton (1486–1535)
Feast day: October 25
---
Saint John Houghton graduated from the University of Cambridge with degrees in both civil law and canon law. He served as a parish priest for several years and then felt the call to become a Carthusian monk.
Saint John became the first person to oppose King Henry VIII's Act of Supremacy, which proclaimed the king to be the supreme head of the English Church. At first, Saint John felt that he could sign the act in good conscience because it was modified to include the phrase "in so far as the law of God permits." However, Parliament soon required everyone to sign the oath without the phrase that limited the king's authority.
Saint John and his companions, Saint Robert Lawrence, and Saint Augustine Webster, reached out to the king's chief minister, Thomas Cromwell, asking to exempt themselves and their monks from signing the Act of Supremacy. The monks were promptly arrested and locked in the Tower of London.
Saint John would not break his Carthusian vow of silence and refused to defend himself in court or sign the Act of Supremacy. He and his companions were found guilty of treason, and Saint John became the first person martyred during the Tudor persecutions.
Saint John Houghton and others who were martyred because they refused to recognize King Henry VIII as head of the Church of England became known as the Forty Martyrs of England and Wales. 
(Image in public domain-100)