Saints and Holy People
Find out about their lives and how they changed the world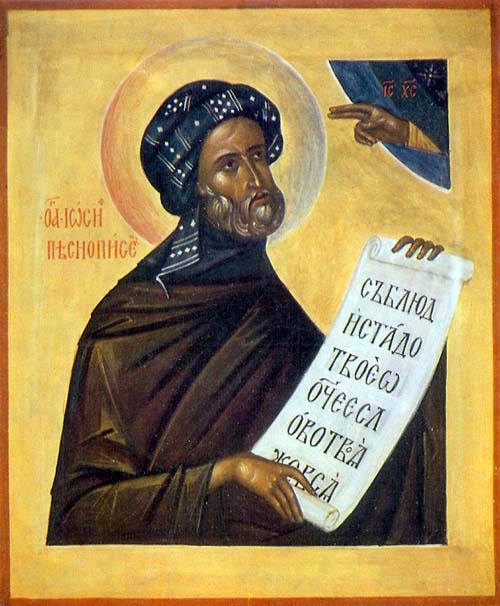 Saint Joseph the Hymnographer (810–886)
Feast day: June 14
---
Saint Joseph the Hymnographer was born in Sicily in 830 but had to flee his homeland due to an Arab invasion. He entered the monastery of Studium in Constantinople but was again forced to flee when the iconoclast persecution broke out.
On his way to Rome, after being exiled, he was kidnapped by pirates and made a slave in Crete. While enslaved, Joseph continued to show his love and devotion to God by helping his fellow slaves and converting them to Christianity. He escaped slavery and returned to Constantinople, where he established a monastery.
He was once again banished when he spoke out against the iconoclast emperor, Theophilus. Saint Joseph the Hymnographer is recognized as one of the greatest poets and hymnists of the Byzantine Church, composing more than 1,000 works.
(Image via Wikipedia)