Saints and Holy People
Find out about their lives and how they changed the world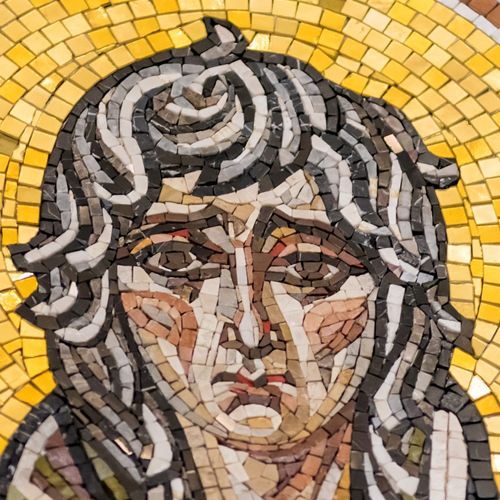 Saint Mary of Egypt (344–421)
Patron of penitents
Feast day: April 1 (in Catholic and Orthodox Churches; the Orthodox also celebrate her on the Fifth Sunday of Great Lent.)
---
At the age of twelve, Mary ran away from home to the city of Alexandria. According to her life story, written by Saint Sophronius, Patriarch of Jerusalem (634–638), she lived the life of a prostitute. After seventeen years of this lifestyle, Mary decided to join a pilgrimage to Jerusalem for the Feast of the Exaltation of the Holy Cross. Seeing an icon of the Mother of God outside the church, she prayed for forgiveness and promised to give up her worldly life.
She immediately went to the monastery of Saint John the Baptist on the banks of the Jordan River, where she received absolution and Holy Communion. The next morning she crossed the Jordan to the east and entered the desert, where she lived the rest of her life as a hermit.
The life of Saint Mary of Egypt, both her life as a sinner and her remarkable conversion, has captured the imagination of Christians of both East and West. The message we can take from her story is that no matter what we have done, we can be forgiven. We can begin a new life. From being the picture of a "perfect sinner," Saint Mary of Egypt has become the picture of a perfect Christian.
(Image © Maxssyd / Shutterstock.com)