Saints and Holy People
Find out about their lives and how they changed the world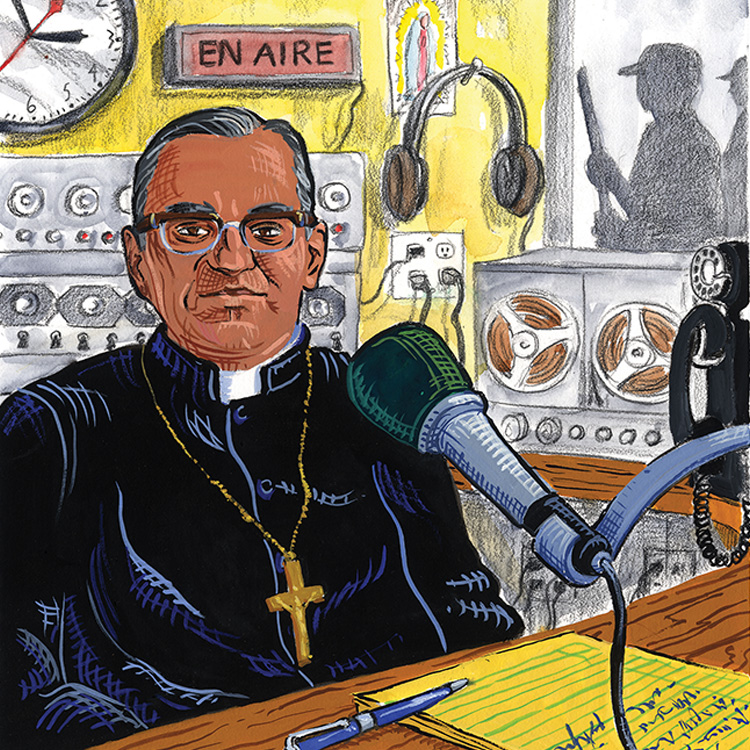 Saint Óscar Romero (1917–1980)
Patron saint of communicators and persecuted Christians
Feast day: March 24
---
Archbishop Óscar Romero of El Salvador was celebrating Mass on March 24, 1980, when he was shot because of his public opposition to government repression and military violence against the people. His early ministry was fairly conservative, and many Salvadorans were frustrated, thinking he would not stand up to the government's repression, torture, and assassination of its citizens. But after Romero's appointment as archbishop, he demonstrated a clear focus on the poor and marginalized.
When his friend and fellow priest, Fr. Rutillo Grande, was murdered, Romero became an outspoken social activist. Each week he broadcast his sermons across El Salvador, detailing disappearances, torture, and more. He gained a huge following by publishing more of the same in a weekly diocesan newspaper, calling for justice.
After Romero's homily calling on the Salvadoran soldiers, as Christians, to stop blindly following the government's acts of terror against its own people, he was martyred in front of the altar. He was canonized in 2018. It is clear to see why Archbishop Óscar Romero has been named as the patron saint of communicators and persecuted Christians.
(Image © Vicki Shuck / Saint Mary's Press)