Saints and Holy People
Find out about their lives and how they changed the world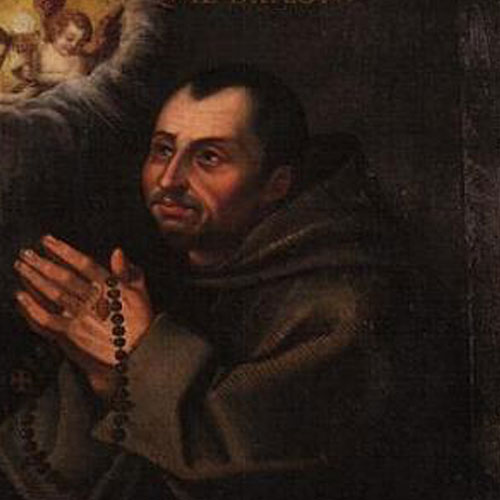 Saint Paschal Baylon (1540–1592)
Patron saint of Eucharistic congresses and affiliated associations
Feast day: May 17
---
Saint Paschal Baylon was born to humble and pious peasants. From a young age, he showed a great devotion to the Blessed Sacrament. As a lad, he worked as a shepherd. He was extremely honest, even offering to compensate owners of crops for any damage that his sheep caused.
Paschal joined the Friars Minor and devoted himself to a life of penance. He was a porter (doorkeeper) and tended to the poor who came to the friars' door. Paschal gained a reputation for his remarkable humility and generosity.
While preaching in France, he stood up for the Real Presence in a heated argument with a Calvinist preacher. When a large number of Calvinists joined in, Paschal narrowly escaped with his life. It is said that he died at the exact moment of consecration at High Mass. 
(Image in public domain-70)