Saints and Holy People
Find out about their lives and how they changed the world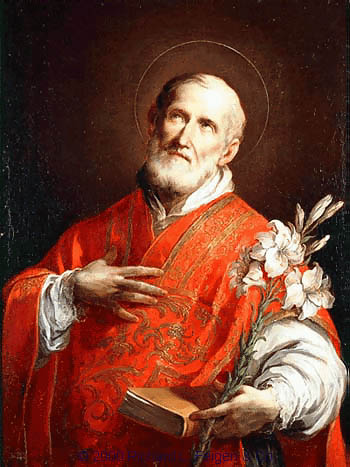 Saint Philip Neri (1515–1595)
Patron saint of Rome, Italy, and the United States Army Special Forces
Feast day: May 26
---
As a youth, Saint Philip Neri was instructed in the humanities by the Dominicans. When a family member was struggling with his business, Philip moved to San Germano to help him. While there, Philip would often disappear to a Dominican chapel in the mountains to pray and reflect. He received a vision about someone in need of his assistance in Rome, so Philip left San Germano and traveled there.
In Rome, he became acquainted with a man who paid him to tutor his sons. Apart from tutoring, Philip also wrote poetry and studied theology and philosophy. When he felt that he was being called to something different, Philip sold his textbooks and gave the money to the poor. He then began to minister to the sick and unfortunate.
While praying in the catacomb of San Sebastiano during Easter season, he had a vision of a sphere of fire that entered his chest, and he had an ecstasy that physically increased the size of his heart. Philip converted many people to Christianity and entered the priesthood. He acted as a confessor and had the gifts of reading hearts and conferring visions. One of his greatest joys came from working with young people. In his advanced years he was tormented with several illnesses, but each was cured through prayer. 
(Image in public domain-70)