Saints and Holy People
Find out about their lives and how they changed the world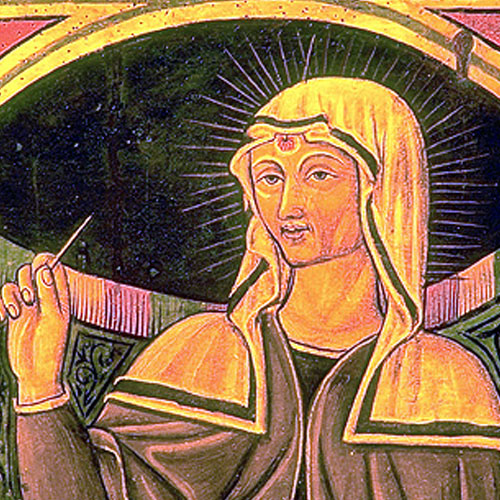 Saint Rita of Cascia (1381–1457)
Patron saint of impossible causes, victims of spousal abuse, and widows
Feast day: May 22
---
Saint Rita of Cascia showed an interest in religious life as a young woman but, at the wish of her parents, was betrothed instead. Rita bore her husband's twin sons, but he was a violent and cruel man. Even though her husband was not the man of her dreams, Rita tried to be a good wife and a loving mother. She also received the Sacraments as often as she could.
After almost twenty years of marriage, Rita's husband was stabbed to death by an enemy. Not long after her husband's murder, Rita's sons passed away as well. Alone, she filled her days with good works, prayers, penances, and fasting. She joined a convent of Augustinian nuns and was an example of obedience and charity.
Rita was extremely devoted to the Passion of Christ. One day she prayed, "Please let me suffer like you, Divine Savior." Immediately after her prayer, one of the thorns from the crucifix she was praying in front of punctured her forehead. The deep wound did not heal and caused her pain and suffering for the rest of her life.
(Image in public domain-70)