Saints and Holy People
Find out about their lives and how they changed the world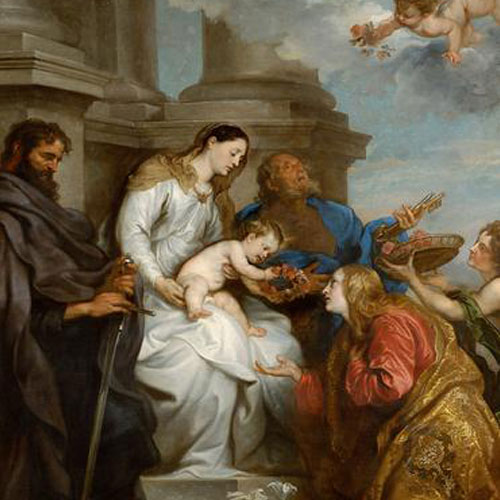 Saint Rosalia (c. 1130–1160)
Patron saint of Palermo in Italy, and three towns in Venezuela: El Hatillo, Zuata, and Anzoátegui.
Feast day: September 4
---
Saint Rosalia had a famous lineage: she was a descendant of Charlemagne. She was born in Sicily and turned away from earthly pleasures to God when she was a young girl. Rosalia left the comforts of her home to reside in a cave. On the walls of her new dwelling, she wrote, "I, Rosalia, daughter of Sinibald, Lord of Roses and Quisquina, have taken the resolution to live in this cave for the love of my Lord, Jesus Christ." She spent her life in devoted solitude and died alone in 1160.
During a time of plague and great suffering, her relics were discovered and paraded through Palermo, Italy. Soon afterward, the plague ended, with the intercession of Rosalia credited.
(Image in public domain-100)